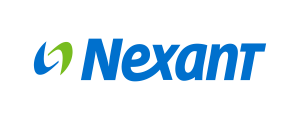 Case Study: Campaign Landing Page
Customer Satisfaction Campaign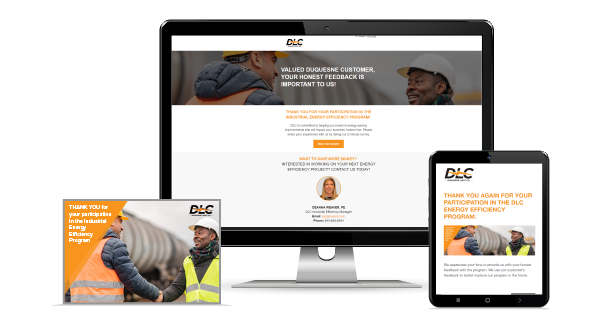 Background
Duquesne Light Holdings, Inc. is an energy services holding company formed in 1989 to serve as the holding company for Duquesne Light Company (DLC) and to engage in certain unregulated energy and related businesses. DLC partnered with Nexant to develop a feedback solicitation campaign from customers who participated in the Industrial Efficiency Program. DLC is continually looking for feedback from their customers on their experience with the Industrial Efficiency Program to ensure they are providing a premier service. Originally, a postcard was sent to customers and a written or online response was requested. This yielded minimal results.
Solution
Nexant recommended moving to a full online experience and to solicit feedback quarterly to increase response rates by submitting the survey closer to when the project was completed. Nexant developed a postcard with a link to complete the survey online, plus a follow-up email with a link to the survey questions. We then sent several reminder communications and managed the data received.
Results
These efforts resulted in a 50% increase in responses from 2019 to 2020.
Areas of Expertise
Print Production • Responsive Design • Customer-Centric UX/UI Design • Imagery

Copyright 2022 Resource Innovations.
All rights reserved.