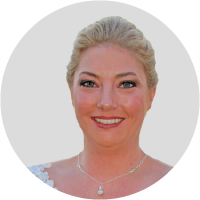 Shelly Dolbeer
Associate Creative Director
Shelly Dolbeer is the Associate Creative Director in Nexant's Utility Services business unit located in the Louisville, CO office. During Shelly's 18+ years of professional graphic design and marketing experience, she has learned to manage and design print, digital, video production, web graphics, and web design/development to inspire and drive creative solutions and have an immediate impact on the customers that Nexant serves. Shelly works closely with clients and Nexant's project teams to develop innovative graphics, strategies, and materials that fit program goals and client needs.
Areas of Expertise
Print Design: Creating finished print collateral projects from conceptual stages to press. Understanding of hierarchy, color theory, typography, binding, folds, paper selection, printing, and more.
Web Design: Creating network portals and customer facing websites/landing pages from conceptual stages to finish. Understanding of hierarchy, color theory, user experience and more.
Brand Standards Compliance: Understanding and application of established brand standards to new collateral and media.
Digital Strategy: Participating in strategy, planning, and framing for the development of online and mobile media. Creating numerous responsive html email templates to be used for newsletters and developing content for websites.
Software Specialties: Specializing in numerous applications including Adobe Creative Suite (Acrobat DC, Photoshop, Illustrator, InDesign, Dreamweaver, After Effects, Audition), Microsoft Office (Word, Outlook, Excel, PowerPoint), Email Service Providers (Constant Contact, Campaign Monitor, Emma), Qualtrics, Cvent, Lotus, QuickBooks, and Web Design (Drupal and WordPress)
Representative Project Experience
With experience in design and branding from a variety of industries, Shelly brings strategic, multi-disciplinary graphic and web design expertise to our clients' energy efficiency marketing initiatives. Although her skill set is vast, her major skill sets lie in the word of art direction, visual design, brand identity design, brand strategy, interactive design and print design. Her focus is on clean, simple visual representation to translate complex information into visuals that decision makers and contractors can easily understand. In short, this means she loves to create usable, dynamic and socially engaging pixel-perfect design. In addition to supporting design projects for Nexant's program marketing clients nationally, she supports event coordination, logistics, and organization.
Relevant Clients and Programs
AEP Ohio (2015–Present)
CenterPoint Energy (previously Vectren Energy Delivery) (2015–Present)
Commonwealth Edison (2015–Present)
Danville Utilities (2015–Present)
Dominion Virginia Power (2015–Present)
Dominion Energy, formerly Questar Gas (2017—Present)
DTE Energy (2015–2020)
Duquesne (2016–Present)
JEA (2015–2018)
MidAmerican Energy Company (2015–Present)
Orange & Rockland (2019–Present)
Pacific Power (2015–Present)
Pacific Gas & Electric (2015–Present)
Rocky Mountain Power (2015–Present)
Santee Cooper (2015–2019)
Southern California Edison (2015–Present)
Southwest Gas (2015–2018)
Salt River Project (2015–Present)
Silicon Valley Power (2016–Present)
Utah Energy Code & Trainings (2018–Present)