Associated Electric Cooperative, Inc. (G&T)
EV Information & Education Websites & Support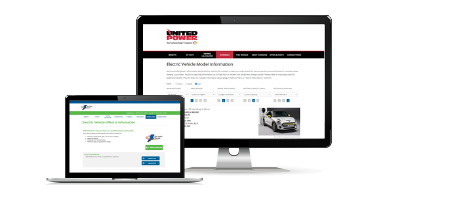 Located in Missouri, Oklahoma and Arkansas, Associated Electric Cooperative (AECI) is a generation and transmission (G&T) provider that serves provides wholesale power to 6 Sub G&Ts that provide power to 51 electric cooperatives. These cooperatives provide power to the majority of Missouri, outside of several metropolitan areas and several areas in Oklahoma and Arkansas.
Objectives
AECI was seeking to empower their G&Ts and member cooperatives to deliver quality information about electric vehicles (EV) and electric vehicle supply equipment (EVSE). The objective of this program was to encourage adoption and provide professional resources for utility customers (members), customer service departments and local market actors, primarily EV dealerships and EVSE installers.
Results
ChooseEV worked with AECI to develop a highly customizable website offering their members could utilize as a foundation for their EV communications. ChooseEV held multiple webinars to generate interest and participation for the 6 G&Ts and 51 distribution cooperatives. A simple participation path was developed that included the development of custom demo sites for all 57 potential participants, and then meetings were scheduled with each cooperative for Q&A, site customization and integration into each member website.
ChooseEV worked diligently to engage with every single cooperative and launched 57 custom websites over the course of the first year of the 3-year engagement. Now the entire AECI family is empowered to deliver custom communications around potential savings, available models, and incentives. As the engagement continues, ChooseEV is holding additional webinars to help utilities proceed with best practices for driving traffic to their websites.
AECI is rolling out a EVSE rebate program and ChooseEV will be holding webinars to promote the program and provide cooperatives with information about how the system can be utilized to efficiently deliver information about the program.
ChooseEV is currently delivering a similar service to Tri-State Generation in Colorado, New Mexico, Nebraska, and Wyoming. We currently have approximately 50% of the 41 cooperatives launched and are working on strategies to increase participation.
Areas of Expertise
Web Design • Responsive Design • Hosting • Advanced Custom Saving Calculators • Localized Incentive Management • Utility Program & Communications Support • Marketing Material Design

Copyright 2022 Resource Innovations.
All rights reserved.