Silicon Valley Power
SCOOP Program: Brand Redesign and New Website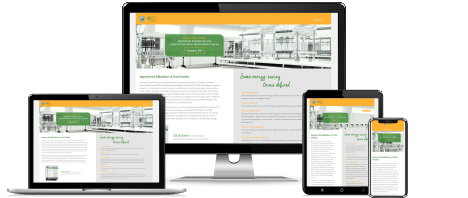 Background
Silicon Valley Power is a not-for-profit municipal electric utility owned and operated by the City of Santa Clara, California, USA. The Silicon Valley Power utility partnered with Nexant to develop a program website for the Specialized Commercial and Industrial Operation Optimization Program (SCOOP). The Nexant Program Marketing staff worked to create a mobile-responsive, user-friendly site. The new website provided a one-stop source for SCOOP Program information and additional resources.
Objectives
Development of a dynamic and responsive website for the SCOOP Program.
Results
The SCOOP Program had no website or resource center for customers to access information and informational resources. Nexant collaborated with SCOOP staff to develop an online platform providing access to SCOOP information and resources. The new website addressed all needs and has received a positive response.
Areas of Expertise
Web Design • CMS Development • Responsive Design • Customer-Centric UX/UI Design • Hosting • Data Security

Copyright 2022 Resource Innovations.
All rights reserved.